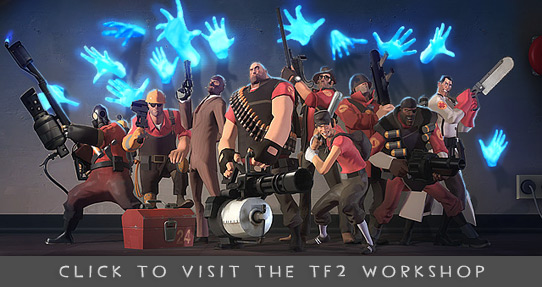 You'd think with just 2 hosts, We wouldn't have a lot to talk about. But what actually happens is with out the other hosts to keep us on track, we can talk about whatever we want. it just so happens what we want to talk about it TF2. Lucky us. So we start by talking about how valve is reaching out to get hold of as many user-created halloween themed items ready for their upcoming halloween update. So if your an item creator, think haunting thoughts and get out there and make us some spooky items.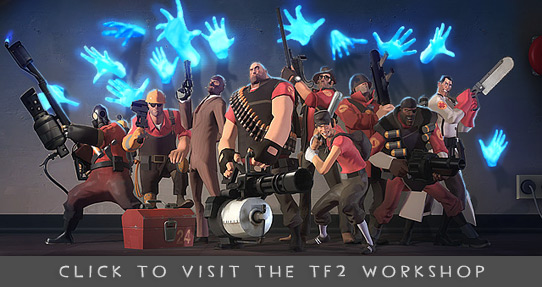 However the big news this week is all the leagues starting up again. UGC have started their 8th Highlander season and also pushed season 10 of their 6v6 league. Over at Ozfortress, they have launched OWL (Oz Winter League) with cash prizes for not only the top 3 teams, but for any Prem team that wins a MAP. Over at ETF2L, they have just started the 13th 6v6 season. But more impressively, they have also found a way to sniff out hackers and cheaters once and for all.
However if its SFM your more interested in, this week is critter week. What does that mean? it means that a large number of people are making short films based on the theme of "Critters". Can anybody say headcrabs? However if your more interested in a Pick up group, then maybe you might want to take a look at the IRC Channel #TF2MIX. The idea is for even new players to be able to get into a pick up group and be part of the action.
For all you Mann vs Machine server admins out there, Have you seen mvmwaves.com? its a website that lets you design your own custom waves of machines. Trust us when we say its awesome. Then lastly we talk about the first 10 games that have been greenlit…..or greenlighted, we still don't know how to say it.
Critter Week – New Pug channel – MvM wave script maker – First 10 games to be greenlit